And Then There Were Two….
It Monday once again and we are heading into a new month! Some people may associate Monday with grumbles, mumbles and resistance because it's the start of another work week. Another week working were they hate most, irritation from bosses and co workers; another day to be bothered. They are wishing very hard not to go to work, struggling out of bed or simply just not wanting to do anything but sleep. Days are usually long , hard and annoying as ever.
On the other hand there are others who are excited, pumped even, because it's a new business week or another week to "go get it." It is another week to closer to a new business deal, a week closer to their goal, a week of foreseen accomplishments.
"Laziness is a secret ingredient that goes into failure, but its only kept a secret from the person who fails." – Robert Half
---
It's Just Something About Attitude...What is the difference between the person who wakes with grumbles and the one who wakes with their purpose and goal in mind: attitude. It is really just that simple. You may have heard that a million times, you may have even read it a few places, attitude is everything. The life you live starts with the mindset you have and the one you decide to keep. Your day started in your mind first.With the right attitude and game plan you can't lose.
"You just can't beat the person who never gives up." -Babe Ruth
Head Start
Prepared : make ready for use or consideration , to create in advance, to pre plan, to be willing
"I need a new job."
"I wish I could afford to go on vacation."
"I really wish I had more to do more"
Did you write of it down or come up with a plan to accomplish having any of the things you hope to one day have or accomplish. What if someone walked up to you one day or even overheard you say any of these things out loud and said they want to invest in your idea. The first thing they ask is, "What is your plan?" Can you honestly say you have one? Do you have anything to present them with?
If you have ever held employment you know exactly what it means to plan, even if you did not realize it. You made the decision to apply, but before you just went and applied you had to prepare a resume. You went to your interview but your prepared carefully what you were going to wear and what you were going to say. If you have ever had more then a few jobs you knew what you needed to do for an interview because you had practice preparing until it became second nature for you.
"If you fail to plan, you planning to fail." – Benjamin Franklin
" The Lord answered me, "Write down what I show you. Write it clearly on a sign so that the message will be easy to read. 3 This message is about a special time in the future. This message is about the end, and it will come true. Just be patient and wait for it. That time will come; it will not be late." -Habakkuk 2:2-3 (NIV)
God provides more then what you started with in your walk of faith. You have to walk to start. To start you need a plan. Your plan came from your idea or dream. Your idea was deposited in you by God. Take it and run. No need to delay, start today.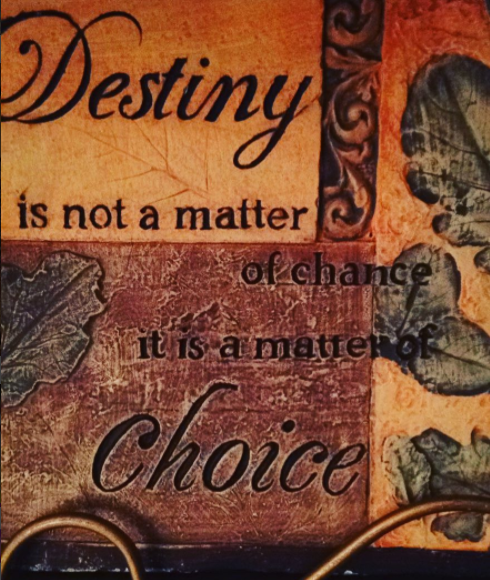 I recently read a blog post 21 Tips To Wake Up Early about getting an early start in your day by simply waking up a bit earlier then you usually would. One of the first tips listed is reasoning. I personally feel this is what drives you to do better. I find after speaking to people the number one reason they want better is for their families and to exceed in personal success.
Monday is a new start for new opportunities. This week is a great week to start with a new beginning in doing better then yesterday. It is not always easy but you will find that a change in attitude will become worth it.
"Train your mind to see the good in everything and everyone. Failure is never an option."
It was never promised to be easy but you are always capable. You are strong and you are a product of your mindset. Set your mind on being positive and determined.
Let's Go. You Got This.
COMMENT. SHARE. LIKE.SUBSCRIBE
Copyright © Kissxd By Me 2018 All Rights Reserved
"Kissxd by few, loved by many – You have officially been Kissxd"
Copyright © Kissxd By Me 2018 All Rights Reserved
"Kissxd by few, loved by many – You have officially been Kissxd"